How to create WordPress Minimal Theme?
Go to the WordPress installed directory and then wp-content > themes

Create directory called html-to-wp-theme, you may specify different name for your theme.

Better to clone the project from GitHub.
git clone -branch only-html-template https://github.com/hmtmcse-com/html-to-wp-theme.git
Create index.php and add the below codes
<?php

echo "<h1>WordPress Minimal Theme Index</h1>"

?>
Create style.css and add the below codes.
/*
Theme Name: HTML to WordPress Theme
Theme URI: https://hmtmcse.com/php/html-to-wp/bismillah
Author: HMTMCSE Education
Author URI: https://hmtmcse.com/
Description: Step by Step Tutorial for HTML template convert to WordPress Theme
Version: 1.0.0
License: Apache License 2.0
License URI: http://www.apache.org/licenses/
Tags: html-to-wp
Text Domain: h2wp
*/
Take a screenshot 1200 x 900 pixels and rename it to screenshot.png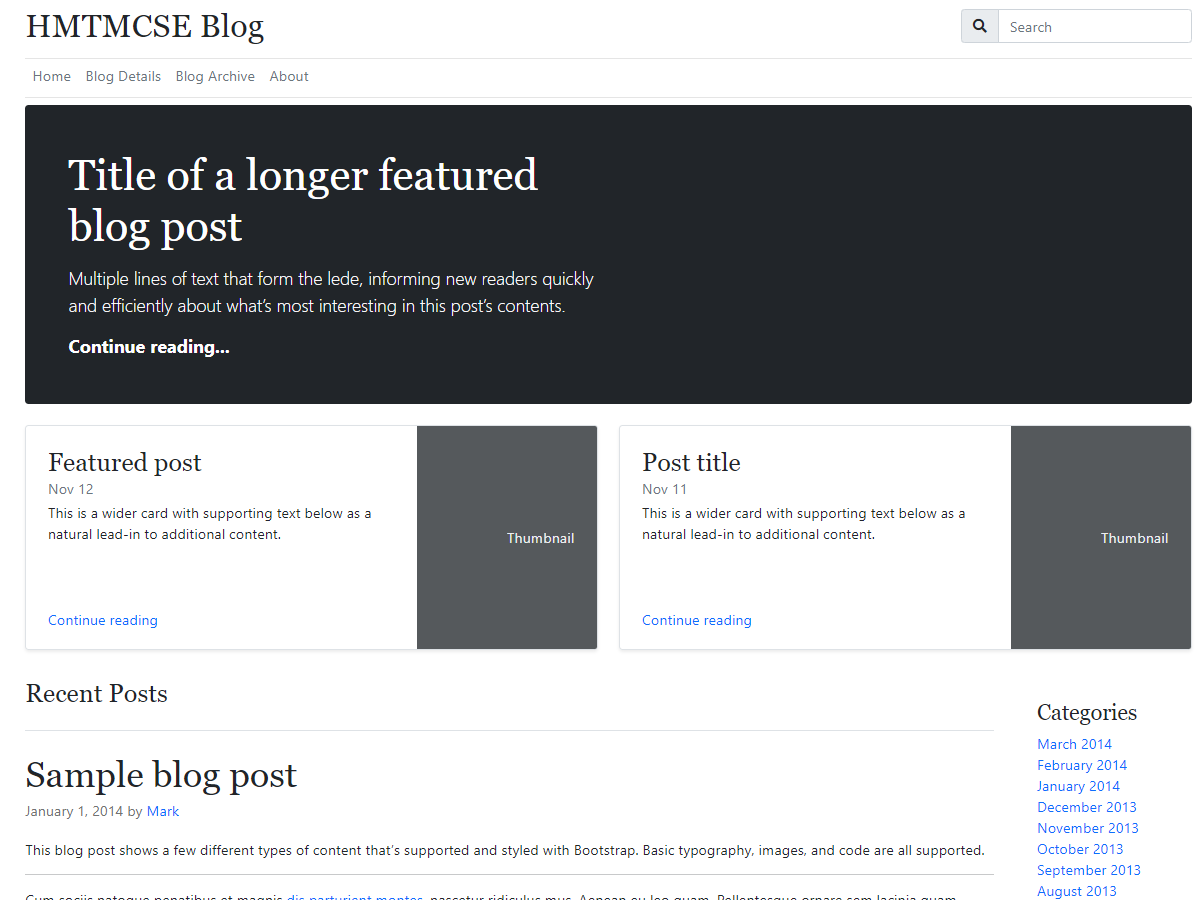 Install the theme
Login to WordPress Admin Panel & then from left navigation find and click to Appearance

Find out the theme called HTML to WordPress Theme and click on Active

Now if you browse the front, then you will see the message WordPress Minimal Theme Index which we added earlier in our index.php